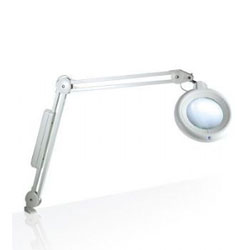 This is a post for anyone looking for specialised lighting to help them with delicate or small-scale projects. Craft and hobby retailer MyCraftStore has a range of such lighting, something that is in our experience not always that easy to find.
Whether you're looking for a lamp to minimise eye strain, one that magnifies or one that helps you maximise work space, there's something on this list for you. And, of course, this is an excellent gift idea too if the handy or crafty one in the family isn't you.
Here's what's on offer:
Check out MyCraftStore's full range of specialist tools and lighting here.