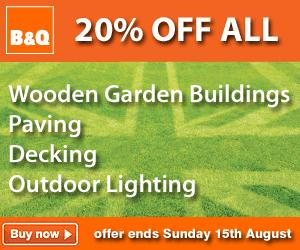 Looking for some paving or outdoor lighting? They are among the goods discounted at B&Q this weekend, with 20 per cent off until Sunday August 15.
Learn more on the B&Q website here >>
Visit the website and you'll find money off paving and decking and outdoor lighting as well as deals on garden buildings, wooden furniture.
If you're doing some work on your garden, this could be just what you are looking for, but keep Sunday's offer deadline in mind.