The August Bank Holiday is approaching, there's a cricket match at Lords and – of course – that means it's raining. Happily, many DIY stores are rushing to fill the gap with sales and savings that will keep you busy indoors.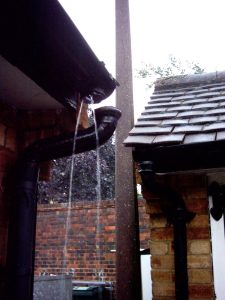 So many retailers have been in touch over the last few days that we've decided to do a round-up of all the ways you can save money this weekend. Listed below are all the special bank holiday deals, discount codes and free delivery offers that we've come across.
You'll need to check the dates for each offer, of course. But most of them are valid on Saturday, Sunday and Monday, leaving you plenty of time to plan your project and source everything you need to turn your home improvement dreams into reality.
Here's the list:
Wickes
In its "Smart Value" sale, Wickes is offering savings of up to a third on a wide variety of items. These include wall and floor tiles, and wood and laminate flooring. Folding patio doors have 15 per cent off and some interior doors 40 per cent off if you buy at least five. There are also deals on some types of paint and some power tools. Find out more on the Wickes site here.
B&Q
We already covered the August savings that B&Q launched to run from August 20-30 (see here), but now it's added an extra 'four-day DIY event' with deals that run from Friday to Monday. Reductions include buy one, get one free offers on all Crown 2.5l coloured emulsion and Unibond No More Nails, a half price TRY1350 pressure washer and a Ryobi drilling twin pack reduced from its original price of £139.98 to just £49.98.
Screwfix
There's a general sale on at Screwfix at the moment, running until September 5th and covering a wide variety of products (see our separate story here) and it's also running a price watch on Makita power tools. For the weekend, it's promising Bank Holiday delivery on orders before 6pm on Friday. Its 'indoor deals' include underfloor heating kits, switches and sockets, hobs and showers. Outdoor deals include lighting, wood treatments and landscape fabric. Everything is linked off the site front page here, though you have to scroll down a way to find some of it.
Focus DIY
Along with a fair number of discounts and offers on its site (including some web exclusives), Focus is offering free delivery until September 5th on orders of over £50 – just quote the code FREEDEL at the checkout. Visit its website here.
Builder Superstore
You'll have to go outside to work with this one, but a combination of a summer sale and clearance offers mean some hefty reductions on paving. For example, limestone sunny 200x406mm exterior paving slabs were £274.88 a pallet before VAT and are now £121.20. Find out more on the site here.
Northern Tool + Equipment
The actual sale seems to end tomorrow (Friday) but this retailer is offering free Bank Holiday delivery. See more on the site here.
Ace Lamps
You can use a discount code at the checkout of this specialist lighting retailer to get 10 per cent off between Saturday and Monday – just enter bank10 to get the saving. Visit its website here.
Haysom Lighting
This retailer's August voucher code still has a few days left to run – to get 12 per cent discounts enter HAYAUG12 at the website, which you can find here.
The uPVC Door Company
A voucher code will get you £12.50 off the price of this company's already-discounted doors if you spend £250 before the end of September – use the code KCDZEHED. Visit the website here.